A great place to host your Birthdays, Anniversaries, Weddings, Banquets, Meetings and Conferences.
Main floor Auditorium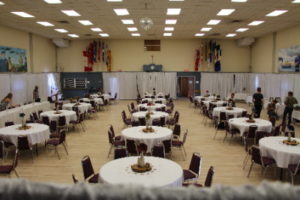 Our Auditorium seats 250 people Dinner Style and 300 people Theatre / Conference Style and includes a large stage and dance floor.
$225 per Day + HST
$50 per Hour + HST
Lounge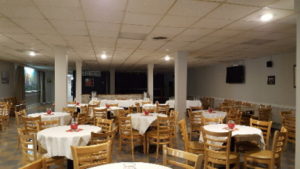 Our newly renovated Lounge (on the ground floor) seats 100 people and includes a small stage and dance floor.
$50 per Hour + HST
Ladies Auxiliary Room is a great place to hold meetings. Seats up to 50 People – Theatre style.
$25 per Hour + HST
If you are looking for information regarding a Booking, contact the Legion office: 902-895-0233 or email: rclno26@ns.aliantzinc.ca.