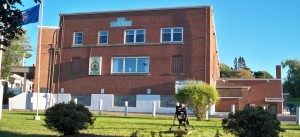 Welcome to the Colchester Branch 026 of the Royal Canadian Legion. The Colchester Branch of the Royal Canadian Legion received their charter in October 1928 and has been a proud member of the Truro, Nova Scotia community ever since. Funds raised through the Royal Canadian Legion support veterans and their families as well as serving the community at large.
If you are travelling, consider dropping into a local Legion to say hello and for friendly conversation.
---
---
Fish 'n Chips



September 29, 2023
October 27, 2023
5pm to 6:15pm
In the Lounge
$12.00 ($10.43 + $1.57 HST) per person
Eat in or Take-out
NOTE: Please bring your own bag for Take-Out.

Snowball 50/50 draw
Every Monday morning.
Pot is $1,272.
Name drawn: Doris McCallum – NOT Signed in!
Sign in during the week in the canteen – Members only ($2)
Saturday Playing-card Bingo


Re-starting Sep 9, 2023
A Winner every time!
2pm – 4pm, Saturdays
In the Lounge.
3 cards for $10 (20 games)
All prizes are valued at $10 or more.
This is a fundraiser for your Truro Legion.
Come out and have some fun!
Playing-card activities
45's on Tuesdays

7 pm, In the Canteen
$5 each, 8 games, No Kitty
Come out and have FUN at your Truro Legion.
Everyone Welcome!
Canasta
In the Lounge
Drop-in
$2
Everyone Welcome!
---
Truro Legion Bingo
7:30 pm Every Wednesday
Mini-Bingo starts 6:30 pm
Regular game Prizes:
$50 until attendance exceeds 59 players
$75 for 60 to 74 players
$100 for 75+ players
We appreciate your support and hope you understand the challenges during these unknown times.
---
Colchester Branch 26 Projects
Listed are some of the projects Branch #26 is involved in. It is by no means a complete list but is an indication of the good work we do in this area.
* Honour our Veterans on Remembrance Day including going to schools and teaching students "lest we forget".
* Provide convalescence equipment for Veterans, their families and the local community.
* Place poppies on the graves of Veterans.
* Advocate for Veterans through our service officer.
* Purchase service dogs for those suffering from the trauma of PTSD.
* Donate to clubs such as sea, army and navy league, and air cadets.
* Give bursaries to qualifying Veterans family members.
* Host annual poppy campaign student poster and literature competition.
* Maintain a heritage room of remembrance.
* Host games such as cards, darts, snooker and bingo.
* Have a weekly low-cost dinner for veterans and the wider community.
* Hold a fish and chip social once a month.
This is a sample of our good work and we sincerely ask for your support.
If you are willing to sell tickets on the basket, please call Reby Stewart at 902-890-5068.
Let's take care of each other.
---
60 Years membership

Congratulations to Charles Borden Sr. for achieving 60 years as a member and a past President.
Chris Donnachie – Awards chair, Charles Borden Sr., Terry Flewelling – President
---
---
Royal Canadian Legion 26
Supporting veterans and their families as well as serving the community at large.
---
---
---
---
---
COMRADE LLOYD COADY HONOURED
To honor members of the Canadian Armed Forces who served in a medical corps during World War II, Lloyd Coady was invited to attend the Canadian Forces Health Services Centre (Atlantic) mess dinner which took place Thursday 6 June 2019 (in commemoration of D-Day). The dinner was held at CFB Halifax followed by a reception on the Bridge at Juno Tower.
In 1942 at the age of 18, Lloyd left his home village of Sheet Harbour and joined the Army. He took his basic training in Peterborough and Petawawa. After basic training, Lloyd arrived in Halifax where he was taken off the draft and sent to Windsor, NS to train as a medical orderly. During the latter part of World War II, Lloyd served as a medical orderly on the Queen Mary, Aquitania and Samaria which transported troops to and from England. He also served at Cogswell Hospital, Halifax and the Debert Hospital outside Truro, NS.
Lloyd is pictured with LCol Rochelle Heudes, Commanding Officer CF H Svcs(A) Halifax.
---
REMEMBRANCE DAY
Remembrance Day is a Memorial Day observed by the Commonwealth of Nations members started since the end of the First World War to remember the members of their armed forces who died in the line of duty. The day is also marked by war remembrances in many non-Commonwealth countries.
Remembrance Day is observed on the 11th of November in most countries to recall the end of hostilities of World War I on that date in 1918. Hostilities formally ended at the eleventh hour of the eleventh day of the eleventh month in accordance with the armistice and is the time and date for the Remembrance Day ceremonies held at cenotaphs across the member nations.
The red remembrance poppy has become a familiar emblem of Remembrance Day due mainly to the poem "In Flanders Field" written by Canadian Army Doctor Lieutenant-Colonel John McCrae. These poppies bloomed across some of the worst battlefields of Flanders in WW I. Their brilliant red color became a symbol of the blood spilled during the war.
The Last Post: The Last Post is the common bugle call of the close of the military day. It is the time to put out the lights and sleep.
Silence: Upon completion of the Last Post, two minutes of silence are observed by all as those members of the Armed Forces who have died in the line of duty are remembered.
Reveille: Reveille is the first bugle call of the day and is a signal for the troops to arise from their sleep and start their day. At the cenotaph it is a symbol for the dead to rise from their sleep and guard the home of the war-dead.
On completion of Reveille the Act of Remembrance is said.
The Wreath: The laying of the wreath is the traditional means of signaling that high honours are being paid to honour the war dead.
Prepared by: Ralph Campbell, Co-Chair School Visitation, Royal Canadian Legion Branch 26 (Truro)
---
PASSCHENDAELE
Canadians have a proud history of bravely serving in the cause of peace and freedom over the years. A name from Canada's First World War military heritage that still stirs emotions is "Passchendaele." On a muddy battlefield in northwest Belgium, Canadians overcame almost unimaginable hardships to win an impressive victory in the fall of 1917.
Read more about Canadians at Passchendaele (Click here)
---
Important Links